DELPHIN SUP-board



-row in the direction of view-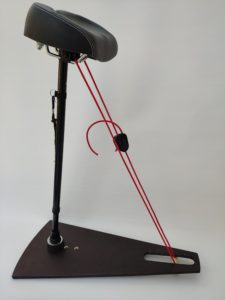 SUP DELPHIN 3 SEAT SUPPORT
was developed to use a double paddle for all types of paddle boards.
With a double paddle about 3 meters long you can achieve double the feed rate compared to a single paddle. Balancing out of the driving line is minimized with DELPHIN 3 SEAT SUPPORT.
The angle of the seat position can be regulated with the safety cord, the flexible rubber stand is used to compensate the balance
Due to the improved stability of the paddler, we encourage children, beginners and the physically disadvantaged to get started on the SUP.